Kegiatan Pelaksanaan Monev Program Center of Excellence MBKM Tahun 2021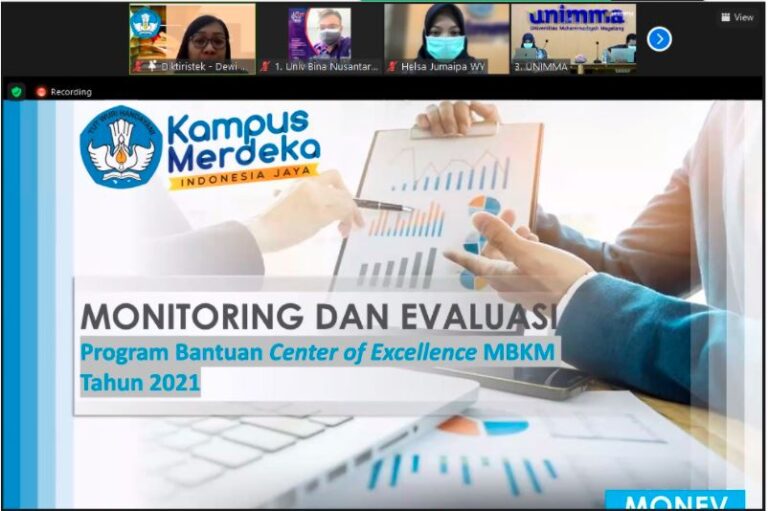 Binus, 21 September 2021. Binus university mengikuti kegiatan Monev MBKM. Kegiatan Monev bertujuan untuk memperoleh informasi guna memberikan masukan dan pertimbangan kepada program studi agar dapat memperbaiki proses pelaksanaan kegiatan sehingga dapat mencapai tujuan sesuai dengan yang diharapkan.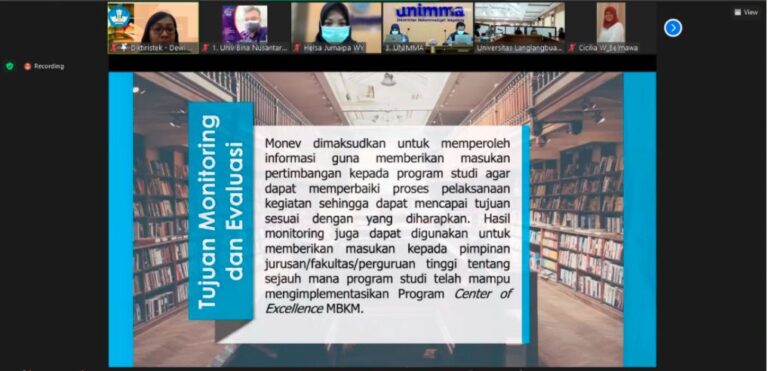 Hasil monitoring juga dapat digunakan untuk memberikan masukan kepada pimpinan jurusan/fakultas/perguruan tinggi tentang sejauh mana program studi telah mampu mengimplementasikan program Center of Excellence MBKM.