Pelaksanaan Grant Erasmus In2Food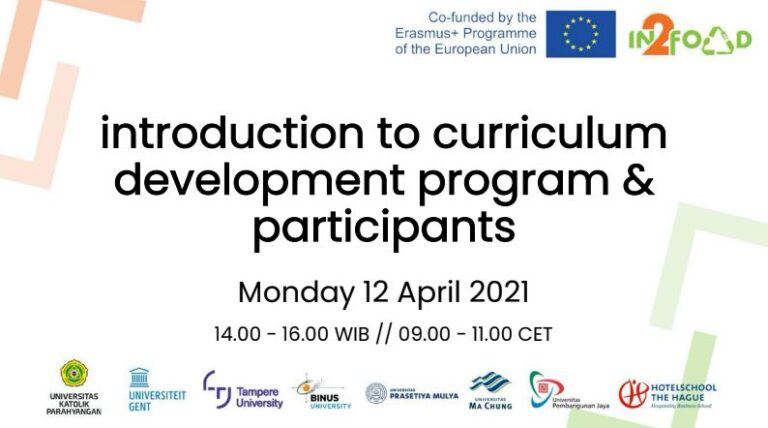 Binus, 12 April 2021, Pelaksanaan grant Erasmus in2Food kegiatannya yaitu benchmarking EU Best Practices on Interdisciplinary Curriculum and Food Waste Management. Sebagai transfer knowledge dari Universitas Eropa dalam pengembangan kurikulum terkait Food Waste Management. Kegiatan berlangsung 2 hari  dari tanggal 12 dan 13 April 2021 secara daring.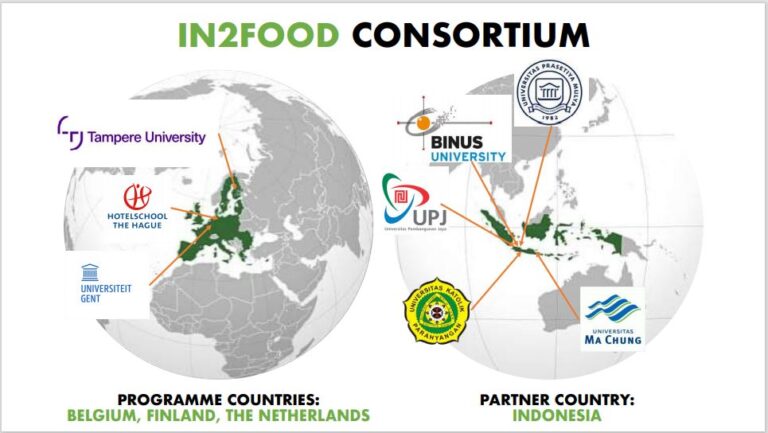 Binus University salah satu institusi  Partner Country  dari Indonesia  dalam Grant Erasmus In2Food. Beberapa universitas partner dari Indoensia yaitu Universitas Katolik Parahyangan Bandung, Universitas Prasetiya Mulya,  Universitas Pembangunan Jaya dan  Universitas Ma Chung.
Programme Contries dari Belgium, Finland dan The Netherlands yaitu Tampere University, Hotel School The Hague dan Universiteit Gent.