KEGIATAN EDU TAIWAN GRANT, KUNJUNGAN KE KOZMINSKI UNIVERSITY IN WARSAW, POLANDIA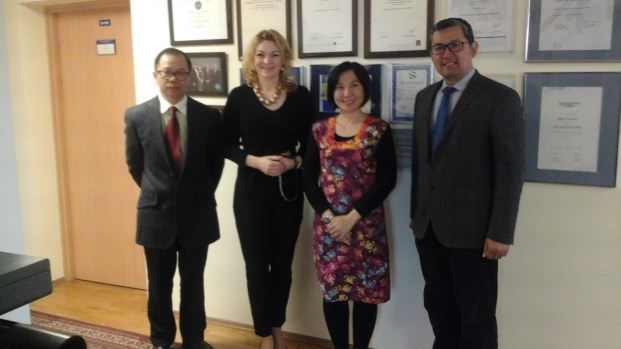 Pada tanggal 5 april 2018, Dr. Shidarta (Business Law Department) , Prof. Tirta Nugraha Mursitama (International Relations Department) dan Ms. Yi Ying (Chinese Studies Department) mengadakan rapat dengan Valentyna Guminska (Director of The International Relations Office), Beata Pirog (Outgoing Students Coordinator), Marzana Indra (International Internship, Aleksandra Ryniewicz) and Aleksandra Ryniewicz (Incoming students Coordinator). Dari hasil diskusi IO BINUS bisa benchmarking kegiatan yang diadakan oleh IRO bagian Incoming students untuk menarik inbound mahasiwa dari penjuru dunia.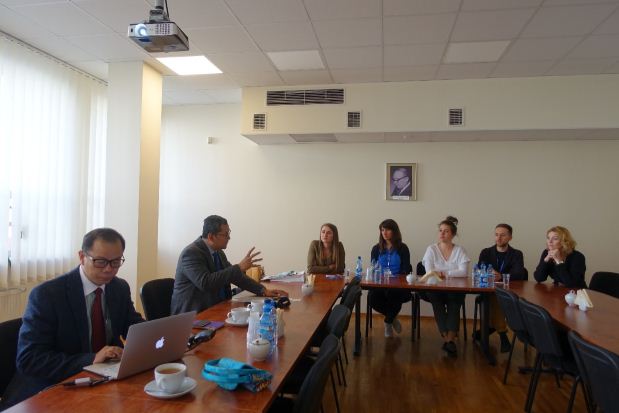 Pak Shidarta sendiri sudah menjalin kerjasama yang mendalam dengan dr. Matteus, Dean Faculty of Business Law dan kesempatan publikasi dan meneliti bersama juga terbuka luas. Dalam kesempatan tersebut Pak Shidarta dan Prof Tirta juga memberikan presentasi tentang BINUS dengan pemutaran video BINUS. Valentyna jyga menawarkan kesempatan untuk mengikuti International Conference di bulan Juli 2018.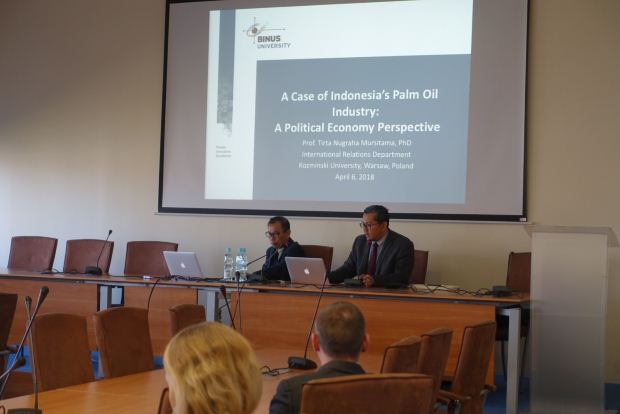 Melalui diskusi juga dibahas kemungkinan kerjasama mendalam dengan kegiatan internship bagai mahasiswa Kozminski University di Polandia dan outbound mahasiswa BINUS ke Kozminski University dengan dana Erasmus.
Meskipun termasuk universitas swasta yang umurnya terhitung muda, berdiri tahun 1993, akan tetapi Kozminski University telah mendapatkan beberapa akreditasi international EQUIS, AMBA, and AACSB (the so-called 'Triple Crown' of accreditation) http://www.kozminski.edu.pl/en/