Binus University Will Host an English Language Fellow for 2016 – 2017 as part of RELO US Embassy Jakarta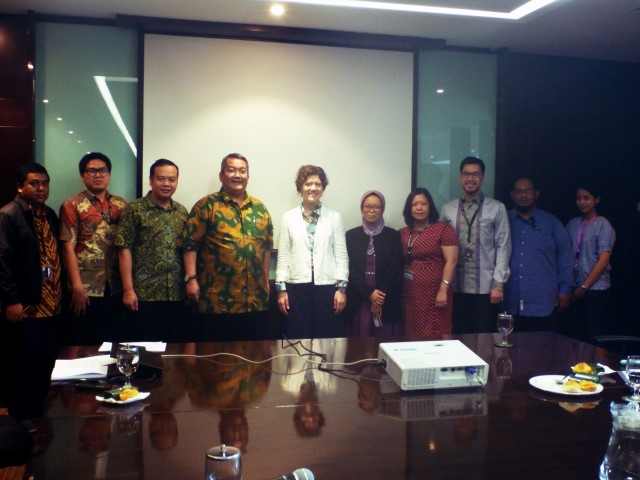 BINUS – Binus University through the effort from the BINUS English Department lead by Ms. Risa R. Simanjuntak has awarded to Host an English Language Fellow for 2016 – 2017 from Regional English Language Office – US Embassy Jakarta. In order to make sure that BINUS ready to host the English Language Fellow, today (04/03) Jennifer Uhler (Regional English Language Officer and Dian Safitri (RELO Assistant) visited BINUS University to discuss the preparation of this program.
Dr. Ir. Boto Simatupang (Vice Rector IV – Global Employability and Entrepreneurship) and Michael Wijaya Hadipoespito, B.Sc.,MBA (Managing – Director) also joined the discussion with others unit leaders such Stephen G. Kurnia (BIDC) Teddy Budiman (BINUS Career), Rido Sarwono (BINUS Incubator), Iron Sarira and Meity (Human Capital). As Jennifer said in the discussion "BINUS did a great job in planning this program, that is why we awarded this program to BINUS, and we had selected a candidate for BINUS". Representing Bina Nusantara Foundation, Michael Wijaya also expressed his support for this program and other opportunity, "as long the program bring good benefit to the education, Bina Nusantara will always give its full support".