Studi Banding Joint Degree dan Summer Course ke Universitas Airlangga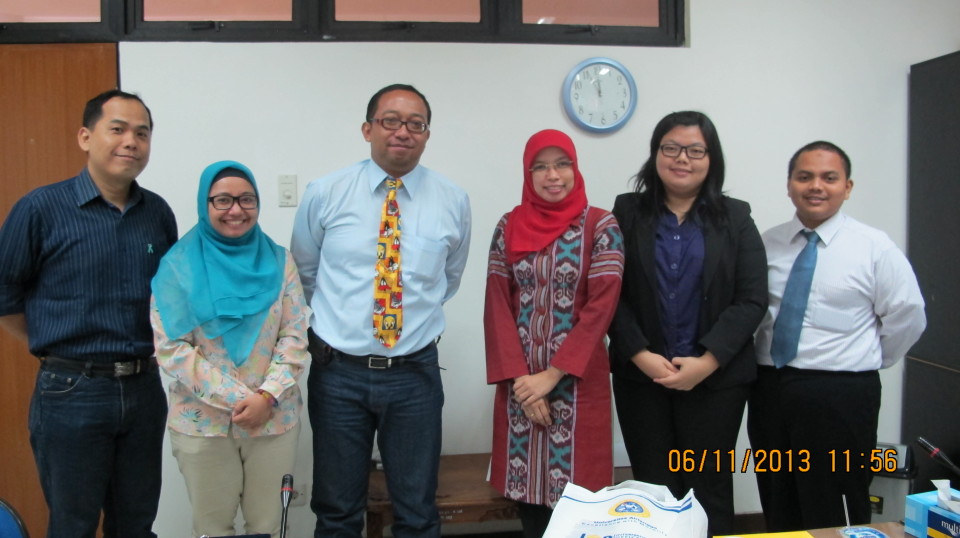 Dalam rangka pengembangan SOP Joint Degree dan perancangan program summer course sebagai salah satu aktivitas Hibah BFKSI 2013, Universitas Bina Nusantara yang diwakili Delsi Yunandia, Adre Zaif Rachman dan Sofiany melakukan studi banding  International Office and Partnership Universitas Airlangga pada tanggal 6 November 2013. Kunjungan ini diterima oleh Bp. I.G.A.K. Satrya Wibawa, MCA – Head of International Office and Partnership, Bp. David Segoh – Koordinator Kerjasama luar negeri dan Ibu Astria Okta Herdiani.
Selain membahs kedua hal diatas juga dibahas bagaimana cara Universitas airlangga menarik minat mahasiswa asing belajar dari tahun pertama, juga bagaimana mengatasi kendala-kendala yang ada di lapangan mengenai exchange student program.