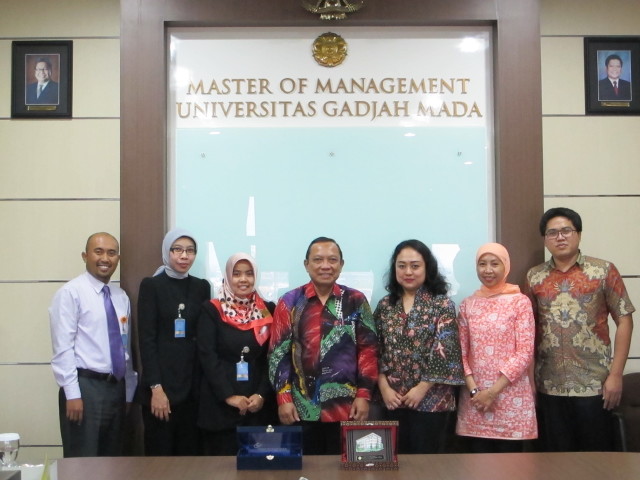 BINUS – Tahun 2015, program studi Magister Manajemen UBINUS mendapatkan hibah BFKSI 2015 dari Ristek Dikti, sebagai upaya implementaasi kegiatan BFKSI 2015, salah satunya adalah melakukan pendalaman pengetahuan mengenai operasional gelar bersama khususnya di program pascasarjana. Oleh karena, itu melalui bantuan dana hibah BFKSI 2015, Magister Manajemen UBINUS melakukan studi banding ke Magister Manajemen Universitas Gadjah Mada di Yogyakarta pada tanggal 25 November 2015. Rombongan MM UBINUS yang terdiri dari Ibu Pantri Heriyati (ketua program MM UBINUS), Ibu Rokoyah Andariani Amin (Overseas Program Manager) dan Muhammad Ali Rahman (Project Management Section Head). Dalam kesempatan ini, rombongan MM UBINUS diterima langsung oleh Direkur Program Magister Manajemen Fakultas Ekonomika dan Bisnis Universitas Gadjah Mada, Prof. Dr. Basu Swastha Dharmmesta, MBA, Bapak Akhdy Prihantono (Head of Office of International Affairs), Ibu Panca Mulyaningrum (Head of Office of Administration and Public Relations) dan Ibu Diana Kestanti (Head of Office of Academic Affairs).
Diskusi yang dilakukan di Gedung Magister Manajemen UGM, MM UBINUS banyak belajar dari pengalaman MM UGM bagaimana mengelola program bergelar, khususnya proses dari proses penerimaan, kurikulum dan pelaksanaan kelas dan kegiatan. Serta bagaimana langkah-langkah yang perlu diperhatikan pada tahap negosiasi dengan mitra universitas internasional.
Studi Banding ini sangat bermanfaat bagi MM UBINUS yang mana dalam tahap penjajakan kerjasama dengan Solbridge International School of Business Korea Selatan dalam program joint degree yang didanai oleh hibah BFKSI.
BIDC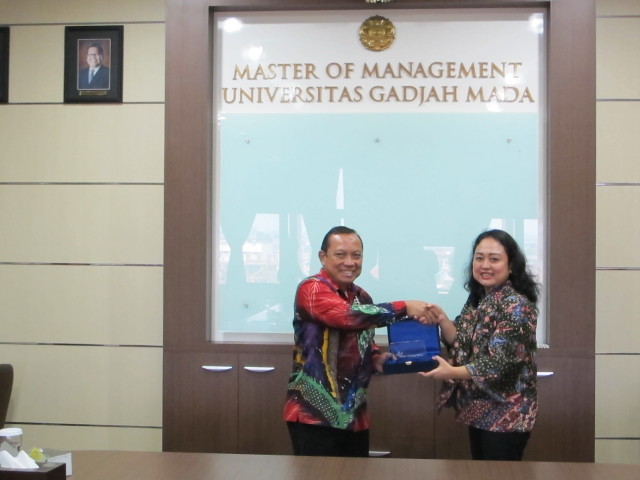 Ibu Pantri Heriyati memberikan cendera mata kepada Prof. Basu Swastha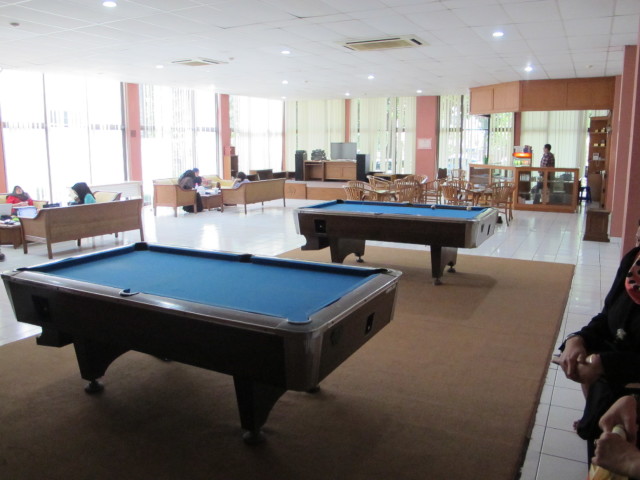 Sekaligus melihat fasilitas Lounge Mahasiswa di gedung Magister Manajemen UGM