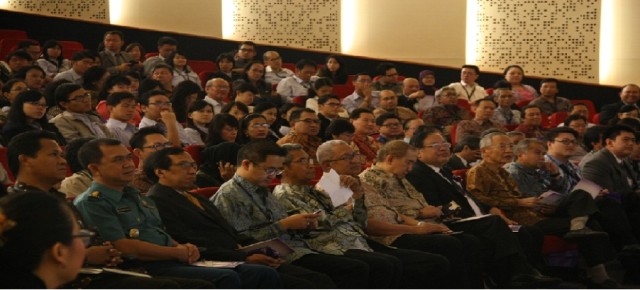 BINUS – Pada hari Kamis, 4 Juli 2013, keluarga besar BINUS Group meluncurkan BINUS Corporate Learning & Development (BCL&D) yang bertempat di Auditorium Lantai 4 Kampus Anggrek, Universitas Bina Nusantara.
"Hal ini sejalan dengan Visi BINUS sebagai world-class institution… in continuous pursuit of innovation and enterprise, maka BINUS menerapkan konspe Corporate University dalam rangka meningkatkan mutu pengembangan tenaga pengajar dan karyawan, terutama terkait peningkatan kompetensi dan saya saing sumber daya manusia", ungkap Prof. Dr. Gerardus Polla, M.App.Sc., BINUS Coporate Learning Development Director.
Dalam acara ini di hadiri oleh pimpinan Yayasan Bina Nusantara dan juga para pejabat – pejabat di lingkungan Universitas Bina Nusantara. Di acara sharing session hadir dalam kesempatan ini beberapa pembicara dari kalangan industri – industri yang memiliki pengalaman membangun corporate university, salah satunya adalah Bapak Jos Luhukay, Ph.D, Presiden Danamon Coporate University (2008 – 2010), beliau juga adalah salah satu member of BINUS Advisory Council (BAC).