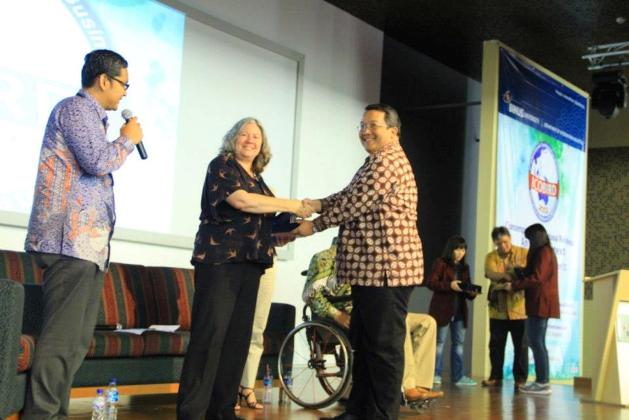 Departemen Hubungan Internasional bekerjasama dengan Doctoral of Research in Management (DRM) dan didukung oleh Asosiasi Ilmu Hubungan Internasional Indonesia (AIHII) dan Asosiasi Perguruan Tinggi Swasta Indonesia (APTISI) akan menyelenggarakan The 1st International Conference on Business, International Relations, and Diplomacy (ICOBIRD) 2012 dengan tema "Contemporary International Relations: An ASEAN Context" sekaligus Launching program studi Hubungan Internasional Universitas Bina Nusantara pada :
Hari/Tanggal      : Rabu / 7 November 2012
Waktu                 : 08.30-16.30 WIB
Tempat                : Auditorium Lt.4 Kampus Anggrek Universitas Bina Nusantara, Jakarta
Acara dan peresmian peluncuran program Hubungan Internasional akan dibuka oleh Bapak Rektor Universitas Bina Nusantara, Prof. Dr. Ir. Harjanto Prabowo, MM, sedangkan Pembicara kunci pada acara ini adalah Bapak Dr. Siswo Pramono, SH., LLM., PhD (Direktur / Kepala Pusat Pengkajian dan Pengembangan Kebijakan untuk Kawasan Asia Pasifik dan Afrika, Kementrian Luar Negeri, Republik Indonesia).
Selain acara konferensi, kami juga akan menyelenggarakan makan malam informal (pool side dinner) sembari menikmati pagelaran hiburan musik dan budaya oleh mahasiswa Hubungan Internasional di Binus Square pada hari Rabu, 7 November 2012, pukul 18.00 – 20.00. Acara ini di ikuti oleh para pembicara kunci. Kami dengan hormat mengundang para peserta dari berbagai latar belakang, termasuk akademik, mahasiswa & mahasiswa pascasarjana, pembuat kebijakan, serta industri untuk bergabung dengan kami, baik sebagai presenter ataupun sebagai pendengar.